What are the factors that impact your credit score?
1. Payment History 35% Impact
Paying debt on time and in full has the greatest positive impact on your credit score. Late payments, judgments and charge-offs all have a negative impact. Missing a high payment will have a more severe impact than missing a low payment, and delinquencies that have occurred in the last two years carry more weight than older items.
2. Outstanding Credit Balances 30% Impact
This factor marks the ratio between the outstanding balance and available credit. Ideally, you should make an effort to keep balances as close to zero as possible, and definitely below 30% of the available credit limit when trying to purchase a home.
3. Credit History 15% Impact
This portion of the credit score indicates the length of time since a particular credit line was established. A seasoned borrower will always be stronger in this area.
4. Type of Credit 10% Impact
A mix of auto loans, credit cards and mortgages is more positive than a concentration of debt from credit cards only.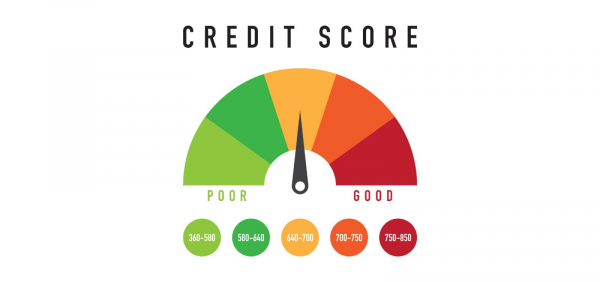 5. Inquiries 10% Impact
This percentage of the credit score quantifies the number of inquiries made on a consumer credit within a six-month period. Each hard inquiry can cost from two to 25 points on a credit score, but the maximum number of inquiries that will reduce the score is ten. In other words, 11 or more inquiries within a six-month period will have no further impact on the borrower credit score. Note that if you run a credit report on yourself, it will have no effect on your score. Call Luchechko Team for more information on how we can help you to better your credit score before you decide to get that mortage.
Since the pandemic started there are few trends that appered in the mortage industry. One fo them that Convertible Space is King
Speaking of multi-purpose rooms, the desire to do more things at home doesn't appear to be going away anytime soon. Extra rooms that you can use in a variety of ways hold a high value to buyers. The more uses you can find for a room the more value it maintains. Look for rooms that can be used for multiple purposes, including:

Home office
Game room
Bedrooms
Home gym
Craft room
If you're selling, stage rooms in your house to show how they can be repurposed and reimagined. You can also keep these types of spaces in mind when prioritizing your home remodeling projects.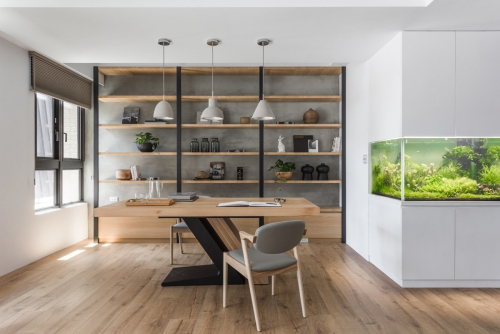 When seeking a loan, one of the most important factors taken into consideration is your credit score. Many things can affect your credit score, including your credit history, the amount you owe, and your mix of credit.
Credit inquiries are a point of confusion for many borrowers. There are both hard and soft credit inquiries. Credit inquiries have the potential to affect credit score, so it is wise for borrowers to understand the differences between the two types of inquiries. Credit scores are a key part in how lenders determine credit worthiness and the cost of a loan for the borrower.
If you've ever questioned opening a new credit card account because of the inquiry to your credit, or wondered how your credit score would affect your home mortgage loan.
One of the oldest and most commonly-used credit score brands is FICO. According to FICO "A FICO Score is a three-digit number based on the information in your credit reports. It helps lenders determine how likely you are to repay a loan. This, in turn, affects how much you can borrow, how many months you have to repay the loan, and how much it will cost (the interest rate).
What does this mean for you? In essence, your chance of getting a loan that fits your needs is reliant on your credit score – a higher score shows that you handle credit well, which can improve the terms of your loan. Scores typically range between 300 and 850.